Anthony Joshua has been urged to be "ruthless" against Alexander Povetkin, who is a "top dog" on Wladimir Klitschko's level, it has been warned.
The world heavyweight title fight at Wembley Stadium gets under way on Saturday night with Joshua's IBF, WBA and WBO gold at stake against his most threatening opponent since his classic fight with Klitschko.
"This is the first fight since Klitschko where he is fighting that level of opponent," said Vadim Kornilov of Povetkin's promotional team, World of Boxing.
This will resemble the war that Joshua had with Klitschko.
Vadim Kornilov, World of Boxing
"This will resemble the war that Joshua had with Klitschko. Joshua is only getting better but Povetkin has the experience. These are the two top dogs, just like Joshua and Klitschko was."
Joshua was taken the distance for the first time in his previous fight against Joseph Parker and his promoter Eddie Hearn believes the champion's style will continue to evolve against Povetkin.
"You can't be reckless against Povetkin – if you were, you'd be an idiot," Hearn said.
"But he has to be spiteful, and he needs to know that he can hurt Povetkin. We need to see a little bit more ruthlessness from Joshua while also being smart.
"He's still got that in him. But he's also smarter now, tougher to beat. He is a better fighter.
"He can do everything because he is the best heavyweight in the world."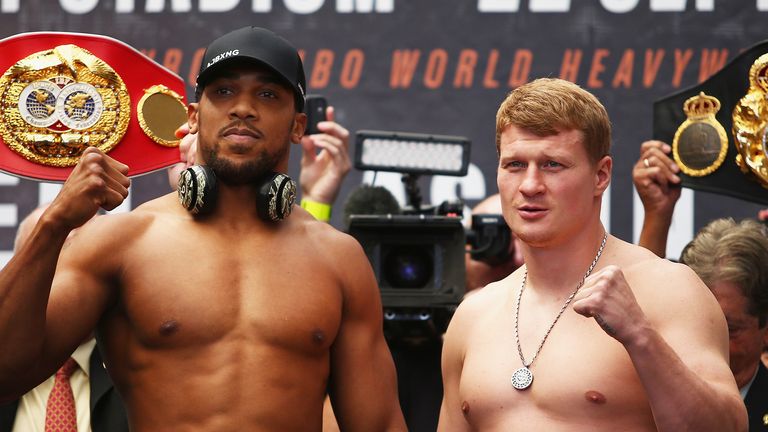 Hearing the final bell for the first time in 21 fights against then-WBO champion Parker is a reflection of the quality of opposition that Joshua is consistently fighting, Hearn insists.
"The game has changed for AJ because he isn't this young, reckless kid anymore who would just have fun, and knock people out," he said.
"Now, there's pressure because everything is on the line.
"You'll see that in this fight but you may never see the kid who was 4-0 with his chin in the air. He can't do that anymore because he'd be beaten.
Read more: Joshua-vs-povetkin-anthony-joshua-has-serious-intentions-for-his-opponent-says-sparring-partner
"When you let your hands go against these guys, they will trade back with you. They can take a punch. When you're coming through and you hit guys, they're out or they're doubling up so you can let your hands go.
"But against Povetkin? He will be looking for a counter so you have to be smart."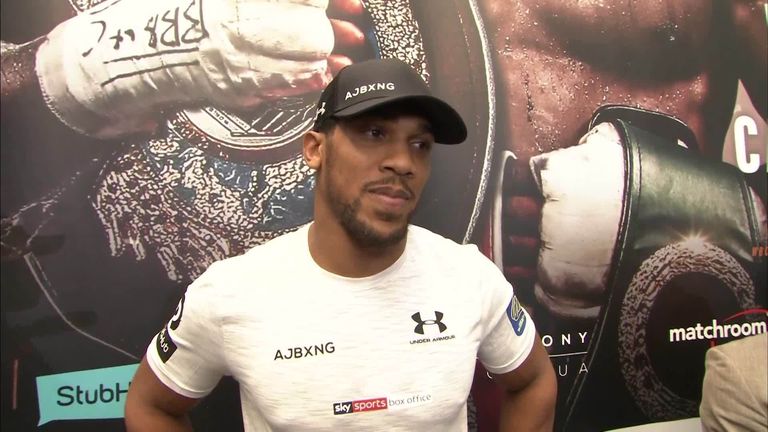 Povetkin's only defeat in 35 fights was five years ago, in an unsuccessful attempt to end Klitschko's reign. Povetkin, an Olympic champion like Joshua, has since held a WBA 'regular' belt and brutally knocked out David Price in his most recent fight.
"Alexander is always calm, always steady. One of his major advantages in his experience because he stays calm in the ring," World of Boxing's Kornilov added.
"He has trained for this fight like it's his last chance at becoming the top superstar of the division.
"This is the biggest fight in heavyweight boxing, right now. Wilder and Fury are great fighters but there is a lot of hype. Povetkin is the real test for Joshua.
"Two Olympic champions."